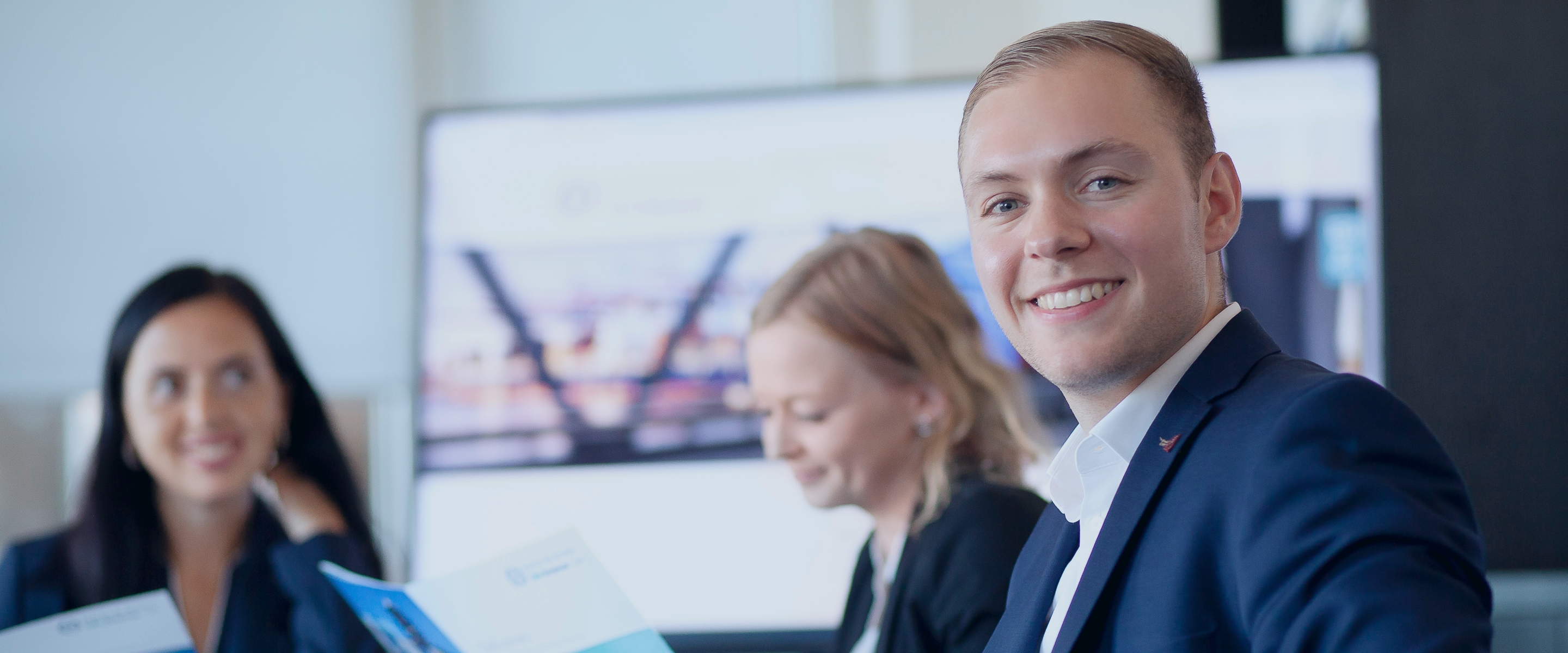 Apply now
Jebsen & Jessen Life Science Europe operates as part of a global group of companies with business partners, customers, and suppliers in more than 80 countries.
Our values: open-minded, innovative, competent, family spirit!
Our corporate history has been shaped by employees who started their career as trainees at Jebsen & Jessen Hamburg Group and have since worked their way up to become division managers or managing directors. Our diverse projects and business divisions offer first-class opportunities for personal and professional development. Our teams consist of motivated employees who want to inspire customers through team spirit, tap into new markets, and develop our company sustainably. We offer language courses, coaching, advanced training, and attractive social benefits to ensure that our employees feel at home and can continue to develop their personal and professional skills. Build your career with an attractive employer in Hamburg's HafenCity.
We Offer
Employer subsidy for public transportation
For an environmentally friendly commute, we offer a Profiticket subsidy of €40 per month.
Corporate benefits
Through our portal, you will receive discounts for various shops as well as reduced entrance fees for leisure activities and various products.
Ergonomic workstations
To support your health proactively, all workplaces are equipped with ergonomic office chairs and height-adjustable desks.
Jobbike
You put together the bike of your dreams and lease it through us via deferred compensation, helping you keep fit on your way to work or in your free time.
Remote working
To support a good work-life balance, you can choose to work remotely 2 days/week.
Holiday pay/13th salary
Our employees receive a 13th salary and an additional holiday allowance of €650.
Capital-forming benefits
Building savings contract, funds, or company pension plan: our employees receive an employer allowance of €27.
Continuing professional development
Your individual development is important to us. That's why we offer training for professional and personal development, from language courses to communication workshops.
Company fitness
With a monthly contribution of €21, we offer a Wellpass membership that gives our employees access to well-known and popular sports facilities and gyms.
Learn more about careers and training at Jebsen & Jessen Hamburg Group
Recognized good trainer
In recognition of the high quality of our in-company training, our company has again been certified by the AGA as a 'Recognized Good Trainer' for the year 2022/23. As a company, we are particularly proud of the 'Recognized Good Trainer' seal.
Jebsen & Jessen Life Science GmbH
Kehrwieder 11,
DE-20457 Hamburg